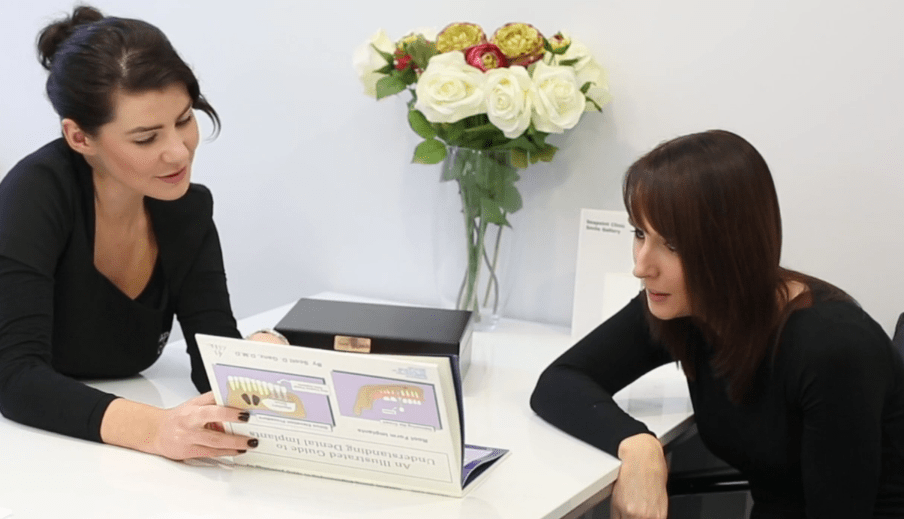 Blog
We post all the latest information here regularly so it's always up to date for you. If there is a topic you would like to have us cover please ask.
11 September 2019
10 Facts About Cosmetic Dentistry
Like any investment, you'll want to do a little research before making a final decision. These guidelines can help you choose the practitioner who's right for you when it comes to cosmetic dentistry:
Check Your Dentist's Credentials
Your dentist should also be licensed through their provincial dental board and a member of the Irish Dental Council. Unlike other dental specialities (Oral surgery, Orthodontics or Endodontics etc.), cosmetic dentistry is not recognised by the Irish Dental Council as a speciality. However, cosmetic dentists can receive post graduate training through a number of organisations, so be sure to ask your dentist where he or she have sought their additional training in cosmetic procedures.
Investigate Your Dentists Training
The best cosmetic dentistry practitioners didn't just go to dental school; they also completed extensive post-graduate training programs that focus specifically on issues of cosmetic dentistry. In addition, the best dentists regularly attend continuing education classes and seek out multiple post graduate designations – this allows them to stay up-to- date on the very latest clinical procedures and materials. Ask your Dentist how many CE hours he or she have accrued in the past 3 years. The minimum number of CE hours in British Columbia for re-licensure is 99 CE hours so IF your Dentist is serious about his or her post graduate training they will have accumulated many more than the minimum. Your Dentist's commitment to regular CE is a very good indicator of just how seriously he takes your oral health.
Start with a Consultation
Going in for a consultation is a great way to learn more about a dentist and their dental practice. Consultations are generally inexpensive, and are sometimes even offered for free. Talk to the dentist before you commit to anything. If you are considering extensive crown and bridge work then often times an experienced cosmetic dentist will provide you with a wax or computer mock-up of what your teeth could look like after the procedure. A visual "before and after" is often times very helpful to the patient in rendering his or her decision to proceed. Remember, you should be given the tools and information necessary to make an informed and educated decision.
Look for Smile Design Experience
Cosmetic dentistry is as much art as it is science. In general, the more smiles a dentist has designed, the better that dentist's work will be. Smile design is about more than just your teeth; the dentist should also consider your lips, gum line, mouth shape, facial structure and symmetry.
Communication is Key
It's essential that you be able to talk to your dentist – and that your dentist will listen to you! There's a lot of dialogue that needs to go into an individual long-term treatment plan. If you feel bullied, pressured, or rushed, then that's probably not the right dentist for you.
I was apprehensive at first but I only ended up having them on for 4 months and now I love my teeth!

Chloe Eggers, Glenageary

Six Month Braces
Look at Before & After Photos
Take a look at the dentist's portfolio before you make up your mind. Pay specific attention to cases that are similar to yours. Make sure that the photos are of actual work done by the dentist, not just stock photos.
An Honest Dentist Sets Realistic Expectations
Watch out for doctors who promise more than they can deliver. You want a dentist who will tell you what can and cannot be done for your smile. You need to know how long the process will take, what you'll have to do, and any complications that could occur.
Whitening Goes the Extra Mile
The vast majority of experienced cosmetic Dentists will agree that the use of a Dental Whitening will improve the aesthetic outcome for almost every cosmetic case so, be sure to ask the Dentist if they use Dental Whitener and if the answer is yes then ask what type of Whiteners they use and for what procedures.
Technology is Impressive, But It's Not the Only Thing
A dentist with high-tech modern equipment is more likely to be up-to-date on modern techniques. At the same time, however, don't let yourself be dazzled by a dentist's fancy tools; what really matters is if the dentist knows how to use them properly.
A Good Lab Technician is a Valuable Asset
The dentist might decide on the treatment plan, but it's the lab technician who'll actually fabricate the porcelain veneers or crowns that will be gracing your new smile. Great dentists are proud of their lab technicians and the materials they use. If you decide to have a cosmetic make-over done by the Dentist be sure to review a lab fabricated wax-up of your new smile with the Dentist before proceeding with the finished porcelain units as its easy to change the shape and or length of the teeth in wax but not so once the new crowns or veneers have been bonded permanently to place.
Back to Blog