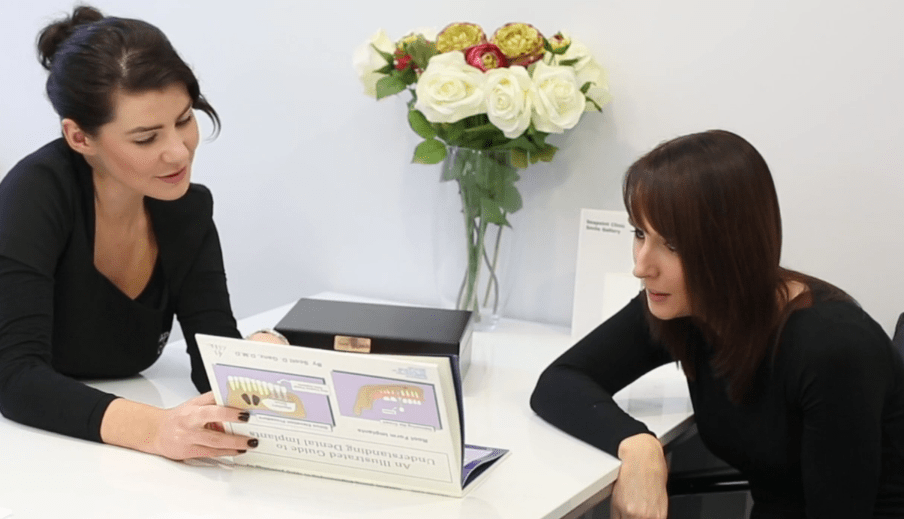 Blog
All of your questions answered right here!
2 December 2021
Best Orthodontist Dublin
More often than not, people tend to opt for orthodontic treatment during their teenage years. The reason being is that at this age, it's much easier to detect potential issues such as bad bite, crooked teeth and gaps. It also makes treatment quicker to complete, due to your increased metabolism. However, that's not to say that adults can't also opt to visit their orthodontist. In fact, more and more people are opting for orthodontic treatment from 20 to 60 years of age.
Our specialist orthodontist, Dr. Jim Griffin, has a passion for dentistry and as one of Ireland's top orthodontist, allows Seapoint Clinic to provide the latest in modern orthodontic treatments. So, how do you know which treatment best suits your specific needs?
I had quite crooked teeth and wanted to see if it was possible to get them straightened without removing two of my baby teeth. Thankfully Dr Jim Griffin was amazing and I now have the smile I always wanted.

Elaine Kennedy, Dun Laoghaire

Orthodontics
Invisalign/Clear Aligners
Invisalign uses clear, custom-fitted clear aligners which can straighten your teeth without anyone even knowing you're having treatment! Their completely see-through and plastic design means they are ideal for anyone who may have been put off seeking orthodontic treatment at the thoughts of wearing conventional metal braces. They are also completely removable, meaning you can eat and drink as normal throughout treatment.
Six Month Braces
Six Month Braces are among our most popular form of treatments here at Seapoint Clinic. These braces focus solely on the front teeth, meaning the results are purely cosmetic and give a great, healthy and natural smile. If your goal is to change your bite or move a lot of the back teeth you may still need to get conventional braces which may take longer.
Fixed Braces
Fixed Braces are the most common type of orthodontic braces. They are often known as 'train tracks'. The advantages are that they are able to fine-tune the position of the teeth reliably and with modern sophisticated designs they are smaller and relatively fast acting to reduce treatment time. This will enable you to achieve that great smile in a shorter space of time. You can opt for clear ceramic brackets for a more aesthetically pleasing smile.
Back to Blog