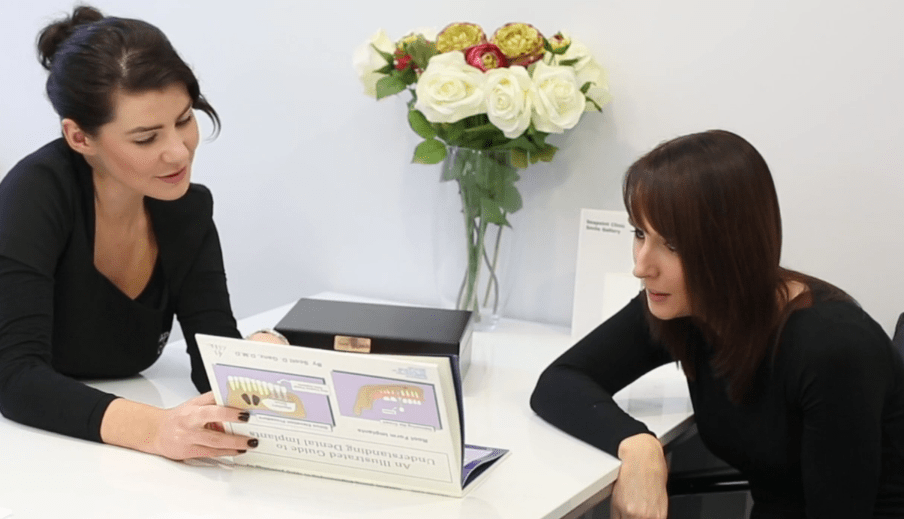 Blog
All of your questions answered right here!
30 September 2021
Braces Guide
By opting for braces, you can help ensure the long-term health of your teeth, gums and jaw. Most people tend to have orthodontic treatment during their teens, but that's not to say adults can't have it too. In fact, more and more patients in their 20s straight up through to their 60s have come to Seapoint Clinic seeking braces. Thanks to modern techniques and technology, treatment is now more discreet than ever. Long gone are the days of heavy, bulky braces. So, what exactly is orthodontics?
Orthodontics focuses on the correction of teeth and jaws that are positioned improperly. Crooked teeth and teeth that do not fit together correctly are at higher risk of being lost early due to tooth decay, increased pressure on the jaw and periodontal disease. The benefits of orthodontic treatment mean that teeth are more likely to last a lifetime and make for a far healthier mouth.
I now have the smile I've always wanted

Elaine Kennedy, Dun Laoghaire

Braces
Seapoint Clear Aligners
Our clear aligners are custom made and their clear design makes them almost invisible to notice while you're wearing them. They're also completely removable, meaning you can brush your teeth and eat all your favourite foods as normal throughout treatment. It's the ideal treatment for people who may have previously worn braces as a child and suffered some form of orthodontic relapse since.
Six Month Braces
Six Month Braces are among the most popular forms of treatment at Seapoint Clinic and we have more experience of this amazing treatment than any other dental practice. These braces usually involve treating the front teeth only and the goal is to give the patient a great natural looking smile. We do not try to change the bite to any significant degree and the results we aim for are cosmetic only. If your goal is to change your bite or move a lot of the back teeth you may still need to get conventional braces which may take longer.
Fixed Braces
Fixed braces are the most common type of orthodontic braces. They are often referred to as 'train tracks'. The advantages are that they are able to fine-tune the position of the teeth reliably and with modern sophisticated designs they are smaller and relatively fast acting to reduce treatment time. This will enable you to achieve that great smile in a shorter space of time. You can opt for clear ceramic brackets for a more aesthetically pleasing smile.
Back to Blog