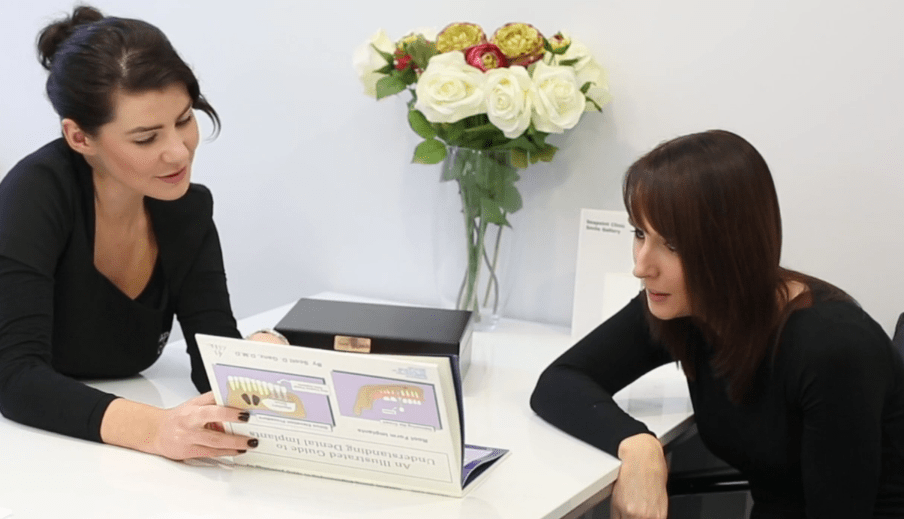 Blog
We post all the latest information here regularly so it's always up to date for you. If there is a topic you would like to have us cover please ask.
18 July 2023
Get your Confident Smile with Clear Aligners in Ireland
Are you dreaming of a straighter smile without the hassle and visibility of traditional braces? Look no further. In this post, we'll introduce you to the world of clear aligners in Ireland and why they are the go-to solution for discrete teeth straightening. Discover the numerous benefits of clear aligner therapy and why Seapoint Clinic stands out as Ireland's premier destination for achieving a confident smile.
What are Clear Aligners and How Do They Work?
Clear aligners are a modern alternative to traditional braces for achieving straighter teeth. Made from virtually invisible, custom-fitted trays, clear aligners gently and gradually shift your teeth into the desired position. These aligners are removable, allowing you to enjoy your favourite foods and maintain proper oral hygiene during the treatment process.
The Benefits of Clear Aligner Therapy
Clear aligners offer a range of advantages over traditional braces, making them a popular choice for individuals seeking discreet orthodontic treatment. We'll explore these benefits in detail, including:
1. Aesthetic Appeal: Clear aligners are virtually invisible, allowing you to straighten your teeth without drawing attention to your orthodontic treatment.
2. Comfort and Convenience: The smooth, custom-made aligners offer a comfortable fit and are easily removable, providing flexibility in your daily routine.
3. Improved Oral Hygiene: With clear aligners, maintaining proper oral hygiene is a breeze. You can remove the aligners to brush, floss, and clean your teeth as you normally would.
4. No Diet Changes: Unlike traditional braces, clear aligners allow you to enjoy all your favourite foods without worrying about food restrictions or breakage.
The Clear Aligner Treatment Process
Understanding the clear aligner treatment process is key to embarking on your journey to a straighter smile. We'll guide you through the steps, from the initial consultation to the creation of your custom aligners and the periodic adjustments to achieve the desired results. Our experienced orthodontic team will ensure a seamless and personalised treatment plan tailored to your unique needs.
Why Choose Seapoint Clinic for Clear Aligners in Ireland?
When it comes to clear aligners in Ireland, Seapoint Clinic stands out as a trusted provider of high-quality orthodontic care. Here's what sets us apart:
1. Expertise and Experience: Our orthodontic specialists have extensive experience in clear aligner therapy, ensuring optimal results and patient satisfaction. We are a Diamond provider with invisalign and have a vast amount of experience you can benefit from.
2. Personalised Approach: We understand that every smile is unique, which is why we develop customised treatment plans that address your specific orthodontic concerns and goals.
3. State-of-the-Art Technology: Our clinic is equipped with cutting-edge technology, including advanced 3D imaging and digital treatment planning, ensuring precise and effective clear aligner therapy.
4. Exceptional Patient Care: We prioritise your comfort and satisfaction throughout the treatment journey. Our friendly and knowledgeable team is dedicated to providing comprehensive support and answering any questions you may have.

Clear aligners in Ireland offer a discreet, comfortable, and effective way to achieve a confident smile. With their aesthetic appeal, convenience, and numerous benefits, clear aligners have become the preferred choice for orthodontic treatment. At Seapoint Clinic, we are committed to delivering exceptional clear aligner therapy with a personalised touch, using state-of-the-art technology and an experienced team.
Back to Blog