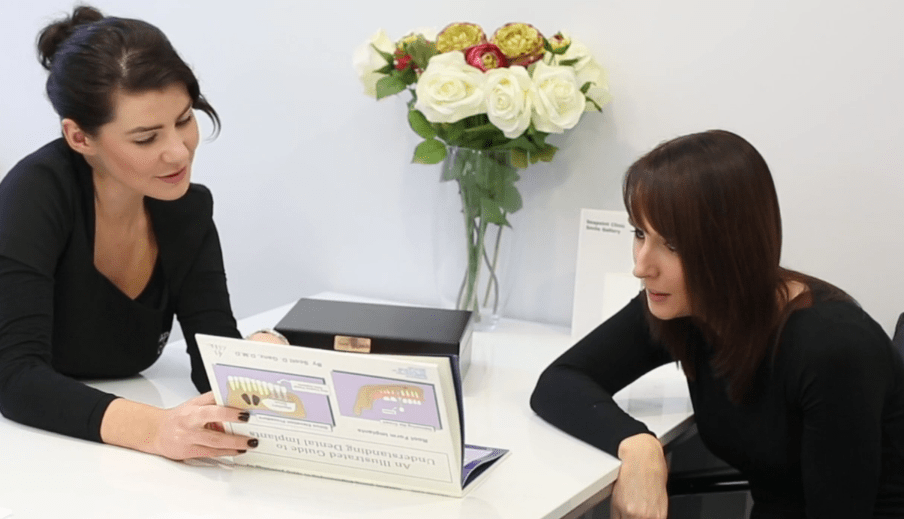 Blog
We like to keep you informed about dental issues that can affect your life. Have a read of our recent blogs and find the answers to many of your dental questions.
15 October 2020
Cosmetic
It's now easier than ever before to get the smile you've always wanted. As modern dentistry continues to advance, it becomes more affordable and quicker to get a healthy, happy smile. From Instant Veneers, Invisalign, teeth whitening and more - there's a treatment here at Seapoint Clinic to suit your specific needs. So, how to you know which treatment is right for you?
Instant Veneers
Instant Veneers, otherwise known as composite veneers, are the quickest way to completely transform your smile. Unlike their porcelain counterpart, Instant Veneers don't require any preparation of your natural teeth. That means treatment can be completed in as 45 minutes following your initial consultation. But how is it all done?
Our cosmetic dentists carefully place the composite material over your natural teeth and shape it into the desired look, helping improve shape, colour and size. Quite often people assume they need an entire mouthful of veneers, but this is hardly (if ever) the case. More often than not, you may only need 2-4 veneers.
Porcelain Veneers
These veneers are made using a very fine layer of tooth-coloured porcelain material, which is bonded into place over your own natural teeth, helping improve aesthetics as well as protect the damaged surface below. At Seapoint Clinic, we use veneers that are handcrafted by expert technicians in Da Vinci Studios, California.
Before placing your porcelain veneers, we will arrange for a smile simulation in our in-clinic Digital Smile Design Studio. This means we can modify your smile to exactly the way and even show you how your smile will look before treatment even begins! Once you are happy we get the simulation converted into porcelain in California before we bond them in place for you. Da Vinci veneers can be made in practically any shade you wish and can provide you with a beautiful smile to be proud of. As the largest provider of Da Vinci veneers in Ireland you can rest assured you will get the result you desire.
I'm made up with the results, it's absolutely fantastic! I'll be smiling forever!

Sharon O'Shea, Howth

Six Month Braces
Six Month Braces
Six Month Braces focuses solely on your front teeth, to provide you with a healthy, natural smile. As Six Month Braces doesn't alter your back teeth or bite, it allows treatment to be completed in a much shorter period of time. If your goal is to change your bite or move a lot of the back teeth you may still need to get conventional braces which may take longer.
With Six Month Braces we are able to offer both see through braces and metal finish braces. The white braces are tooth coloured and while they do cost slightly more, they are very discreet. These braces are much more inconspicuous than the metal finish braces and often go unnoticed on the patient. They are ideal for those who want their braces to be as discreet as possible.
Invisalign
Invisalign is among our most popular forms of cosmetic treatments. The reason is quite simple, no one will notice your braces! You'd be surprised by the amount of people put off seeking much needed orthodontic treatment at the prospect of wearing metal braces. However with Invisalign, you'll receive custom-made clear removable aligners. This means you can eat, drink and even brush your teeth as normal throughout the course of your treatment! On average treatment time for this is about a year but can be faster where fewer movements are needed. It also works great for people who have previously worn braces as children and had some orthodontic relapse where the teeth drift back. With these clear aligners you can move the teeth back without anyone knowing.
Teeth Whitening
At Seapoint Clinic, we have a dedicated Teeth Whitening Suite, allowing you to get a beautiful bright smile at a time that is convenient for you. Sit back and relax while the whitening gel and light get to work for you, as you watch a movie from our vast library. You won't find a more relaxing and pleasant way to get your teeth sparkling.
Our 'secret-sauce' approach to teeth whitening means that if you opt for in-clinic whitening, your results can last 1-3 years. If you do smoke, we would recommend getting home whitening trays for top-ups when needed. Regular hygiene appointments can also help maintain your brightness.
Back to Blog