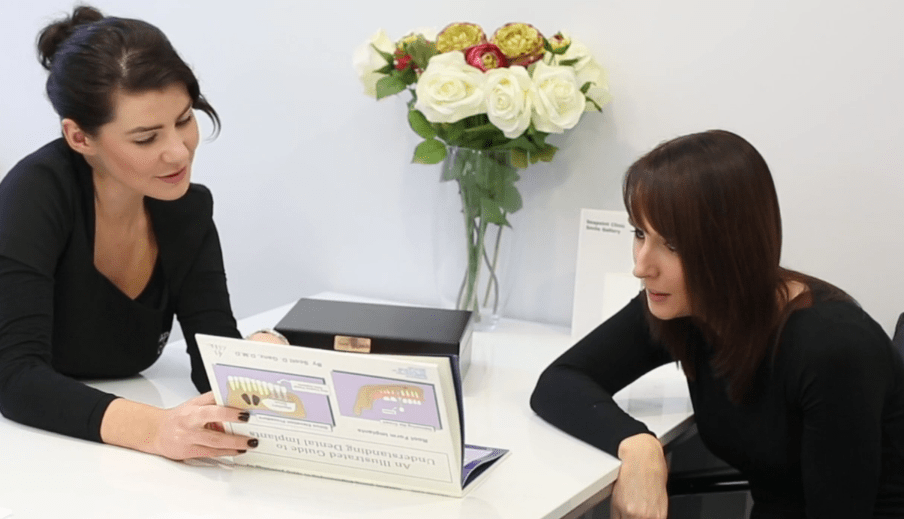 Blog
We like to keep you informed about dental issues that can affect your life. Have a read of our recent blogs and find the answers to many of your dental questions.
31 July 2020
Cosmetic Dental
We have a wide range of cosmetic dentistry available under one roof here at Seapoint Clinic. No matter what your requirements or if you're simply not sure as to which treatment suits your specific needs - our team of cosmetic experts can help get you smiling with confidence. So, what exactly is cosmetic dentistry? Essentially, it focuses on improving the aesthetics of your smile as well as help with your oral health.
Instant Veneers
Instant Veneers (otherwise known as composite veneers) can give you a brand new smile in as little as one hour! Following your initial consultation with one of our experienced cosmetic dentists, your dentist will take a series of high quality photographs of your smile before expertly layering composite material over your teeth. The benefit of Instant Veneers is they don't require any preparation of your natural teeth - apart from whitening if you so choose to wish. That's it! It really is that straightforward!
Porcelain Veneers
Porcelain Veneers can permanently improve the overall shape, size and colour of your teeth. Veneers are made using a very fine layer of tooth-coloured porcelain which is then bonded over your natural teeth to improve its aesthetics and protect the damaged surface beneath. As we only use veneers that are handcrafted by Da Vinci Studios, California, it makes us the premier choice in Ireland for achieving a healthy, natural looking smile.
Before you have your veneers bonded, we will arrange a smile simulation in our on-site Digital Smile Design Studio. By doing so, we can modify your smile to ensure you're 100% happy before treatment even begins! Once you are happy we get the simulation converted into porcelain in California before we bond them in place for you. Da Vinci veneers can be made in practically any shade you wish and can provide you with a beautiful smile to be proud of.
Six Month Braces
Six Month Braces focuses solely on treating the front teeth only and the goal is to give the patient a great natural looking smile. As we do not try to change the bite to any significant degree and the results we aim for are cosmetic only. If your goal is to change your bite or move a lot of the back teeth you may still need to get conventional braces which may take longer. With Six Month Braces we are able to offer both see through braces and metal finish braces.
Invisalign
Invisalign braces involves wearing a set of customized clear aligners. They allow you to brush as normal and to eat whatever you want during treatment. The average treatment time for this is about a year but can be faster where fewer movements are needed. It also works great for people who have previously worn braces as children and had some orthodontic relapse where the teeth drift back. With these clear aligners you can move the teeth back without anyone knowing.
Invisalign uses a series of clear aligners that are custom-molded to fit you. The virtually invisible aligners gradually reposition your teeth into a smile you'll be proud of.
Teeth Whitening
Seapoint's Deep Teeth Whitening uses a light-activated gel's active ingredient is Hydrogen Peroxide. As the Hydrogen Peroxide gel is broken down, oxygen enters the enamel and dentin, bleaching coloured substances while the structure of the teeth is unchanged. The Teeth Whitening light aids in activating the hydrogen peroxide and helps it penetrate the surface of the teeth.
Consulting your dental professional is always the first step to whitening your teeth safely. Plus, over-the-counter teeth whitening strips, brush-on gels and toothpastes take weeks or months to whiten your teeth just a few shades. In-clinic whitening is clinically proven to whiten your teeth nine to twelve shades in 45 minutes.
Back to Blog