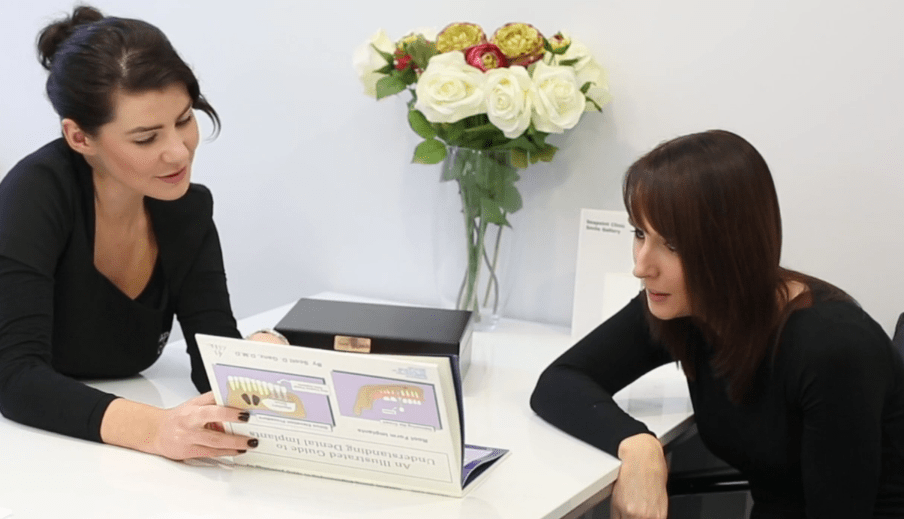 Blog
All of your questions answered right here!
8 September 2021
Dental Implants Options
If you require a single tooth or multiple teeth replaced, or want more secure dentures, there is simply no better alternative than dental implants at Seapoint Clinic. Trusted for a generation, dental implants provide a safe and comfortable solution for the problem of failing teeth. Thousands of people, just like you, have benefited from the comfort that dental implants can bring. So, just what are dental implants?
Dental implants are man-made roots that are gently placed where your tooth used to be. There is usually no better way to replace a failed tooth. This new root can be used as an anchor for a new tooth/teeth or to support a denture.. Until recently, dentistry was about taking things out. Dentists would frequently take out any teeth that were causing problems, and left many people without teeth and with little comfort. Dental implants have many advantages and they are an investment in your future. Nobody wants to live with missing teeth and an uncomfortable denture that may become loose and cause discomfort.
With dental implants you can say goodbye to dentures forever. You can avoid denture adhesives and pastes forever. You can taste foods properly often for the first time in years. You can feel years younger without a plate in your mouth. It's amazing the confidence that just having your own teeth can bring. You can brush your teeth in your mouth instead of in your hands. You can eat all the foods you love again without cutting them into small pieces. You can kiss and laugh and smile without being concerned about your teeth. It`s an amazing feeling.
I couldn't be happier with the results!

Alastair McAree, Belfast, Co. Antrim

Dental Implants
Single Dental Implant
When replacing a single tooth, there are a number of options available. Usually a single tooth implant is the method of choice as it provides you with a brand new tooth root. This helps to maintain the jawbone and gum and also reduces the chance of you losing other teeth from decay or tooth movement. Other options include a denture or a bridge or to leave the space.
Click-tite Dentures
Click-tite dentures are specially-made dentures which are anchored onto a number of dental implants (typically four) and clicks into place. Your Click-tite dentures will remain securely in your mouth but can easily be removed for cleaning. Typically, we can make and fit the final dentures just two months after the Click-tite implants have been placed. Don't worry, you will not be left without teeth at any time throughout the healing process! Click-tite dentures will also maintain your jaw bone around the implants, ensuring you will continue to enjoy a strong jaw bone and dental security. They also reduce negative facial profile changes that normally occur without implants.
Teeth in a Day
Teeth in a Day uses specialised implants which are designed to be used immediately. Typically 4 are used/jaw (All- on- 4) and they are angled at special directions to avoid damage to nerves and sinuses. Because of the angulation used the implants create a very secure anchor for fixed teeth and they are all joined together so forces are spread out evenly.
The teeth are then made in the in-house laboratory (Usually from acrylic) and these are then screwed into the implants later that day. Typically another set of teeth is constructed 6 months later once final healing has occurred but with teeth in a day you leave the same day with fixed teeth in place.
Back to Blog