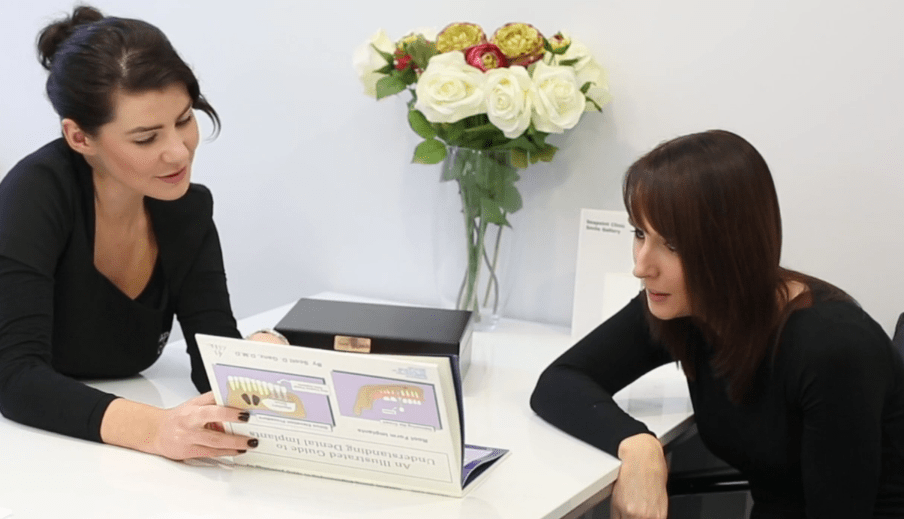 Blog
All of your questions answered right here!
23 November 2021
Kate Completes Her Smile Makeover
A little change can make such a huge difference to both your smile and confidence! Check out Kate's remarkable smile transformation by Dr. Colin Maher using Instant Veneers.
Instant Veneers are less expensive than traditional porcelain veneers. Porcelain veneers are made in a dental laboratory, which means there is an added expense in designing and making the final veneers. Instant or composite are preformed in the dentists chair and are completed in one, quick visit.
Some patients may only need 2-4 composite veneers to transform their smile, others may need more. Our cosmetic dentists are experts in hand crafting composite veneers to suit the needs of every patient. In order to obtain a full cost for the treatment, an initial consultation is required. At this consultation, the dentist will discuss all the options available to you and they will outline the exact costs associated with helping you achieve your desired result....a beautiful, natural smile! Typically the cost is significantly lower than traditional veneers.
Fantastic! I can't wait to show my family my new smile, Dr. Colin Maher is amazing. I'll recommend him to everyone!

Kate Coffey, Ballsbridge, Dublin

Instant Veneers
Back to Blog