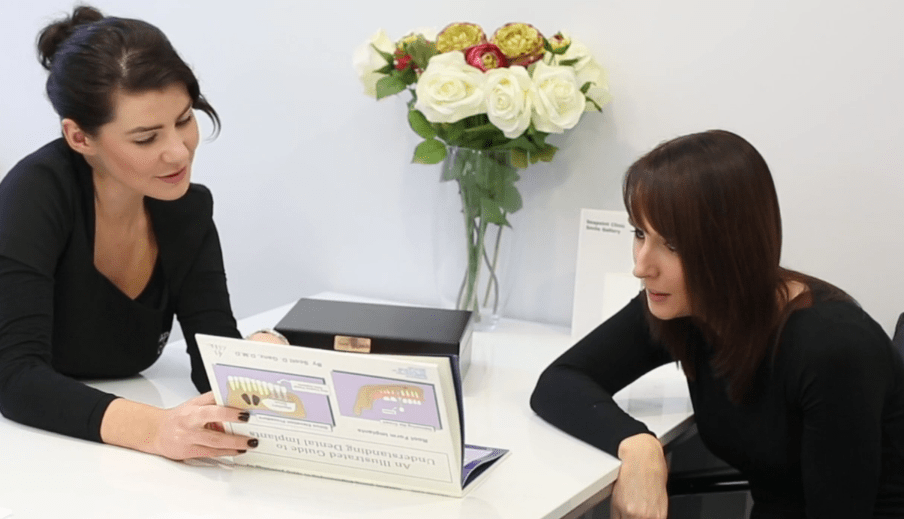 Blog
We like to keep you informed about dental issues that can affect your life. Have a read of our recent blogs and find the answers to many of your dental questions.
10 February 2021
Wedding Day
It's no secret that planning for your big day can be stressful to say the least! But, it's important to remember that your perfect day deserves the perfect smile. You wouldn't cut corners on anything else, so why should your smile be any different? It's why brides and grooms from across the country opt for treatment at Seapoint Clinic. We've helped hundreds of couples achieve their dream smile. So what options are available for you?
Six Month Braces
Our popular Six Month Braces treatment means avoiding needing to wear braces for 2-3 years as it does exactly what it says on the tin, beautiful straight teeth in as little as six months! This form of treatment focuses solely on your front teeth, meaning results are purely cosmetic as we don't alter your bite. If you do require your back teeth moved or want to change your bite, you may need to opt for more conventional braces. Quite often, many of our patients comment on how their braces go unnoticed, thanks to out see through braces and are ideal for those who want their braces to be discreet.
Seapoint Clear Aligners
Seapoint's Clear Aligners help straighten teeth in an incredibly discreet manner, due to their clear appearance. Our system involves wearing a set of customised clear aligners, which allow you to brush and eat as normal throughout treatment as they are removable! On average, the treatment time for this procedure is about a year but can be faster where minimal movement is required. Many people who have previously worn braces as children, but had some orthodontic relapse, opt for Seapoint Clear Aligners because of their near invisible appearance.
I can't believe how amazing my teeth look now!

Niamh Bradley, Dublin

Six Month Braces
Instant Veneers
Instant Veneers, otherwise known as composite veneers, are an ideal solution to completely change your rejuvenate your smile in as little as one hour! Maintaining a healthy, beautiful smile has never been easier with this advanced non-invasive treatment option. This treatment involves one of our expert cosmetic dentists carefully layering composite material around your natural teeth to improve their overall shape, shade and contour - allowing you to leave with a brand new smile that same day!
Porcelain Veneers
Porcelain veneers can permanently improve the appearance, shape and colour of your teeth in a straightforward process. Our Da Vinci Veneers tend to be most popular with those looking to make significant changes to the shape, colour or position of their teeth. Made up of a very thin layer of tooth-coloured porcelain bonded over your own natural tooth, we can improve both its aesthetics and protect the damaged surface area. We can even arrange a smile simulation beforehand in our Digital Smile Design studio so you see how your smile will look before treatment begins!
Teeth Whitening
Teeth whitening can help dramatically help change a patients smile, all without having to undergo any major procedure. To achieve the best possible results, Seapoint offers its very own Teeth Whitening Suite, ensuring you can have a glistening smile at a time that suits you.
Back to Blog