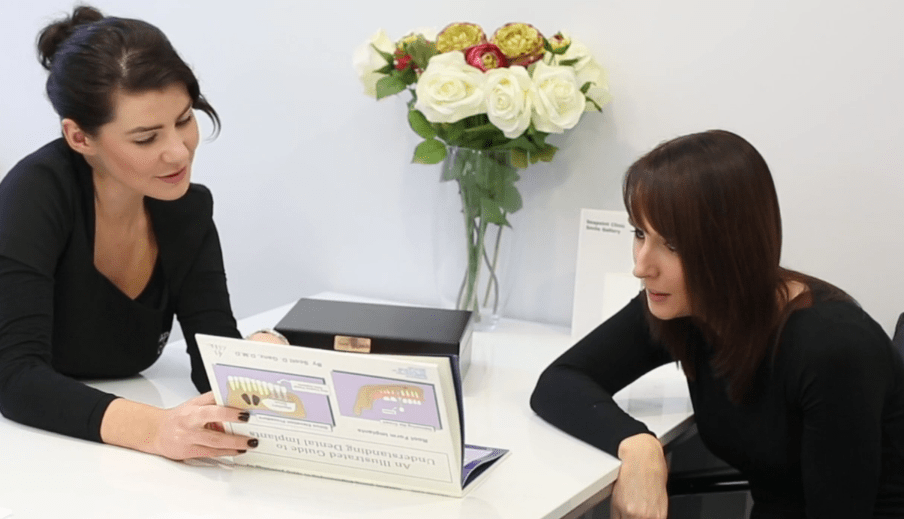 Blog
All of your questions answered right here!
7 July 2021
Adult Braces
Most people assume you have to be a teenager to get braces. However, now more so than ever before, adults are opting for braces. Whether you're 18 or 80, you can opt for orthodontic treatment at any age! In some cases, you may even have wore braces when you were younger and have since suffered from an orthodontic relapse from not wearing a retainer. Whatever your case may be, we can help you regain your smile. So, what options are available to you?
Six Month Braces
Six Month Braces are among the most popular forms of treatment here at Seapoint Clinic, making us one of the most experienced dental clinics in providing this outstanding treatment. This treatment involves straightening of the front teeth for aesthetic purposes, meaning we don't alter your bite in anyway. If you require your bite or back teeth moved, we would recommend Clear Aligners or conventional metal braces.
Six Month Braces are available in both see through braces and metal finish braces. The white braces are tooth coloured and while they do cost slightly more, they are very discreet. These braces are much more inconspicuous than the metal finish braces and often go unnoticed on the patient. They are ideal for those who want their braces to be as discreet as possible.
I had quite crooked teeth and wanted to see if it was possible to get them straightened without removing two of my baby teeth. Thankfully Dr Jim Griffin was amazing and I now have the smile I always wanted.

Elaine Kennedy, Dun Laoghaire

Six Month Braces
Clear Alingers
Clear Aligners are the ideal form of treatment for anyone looking to opt for braces, without the need for metal braces. Quite often, people are put off at the prospect of braces as they assume them to be unslightly, bulky braces! However, these days are long gone. One of the reasons why Seapoint Clear Aligners are so popular, is because they are exactly that...clear! Meaning no one will even know you're having treatment! What's even better is they are removable, allowing you to eat and brush as normal throughout your treatment.
On average, treatment time for this is about a year but can be faster where fewer movements are needed. It also works great for people who have previously worn braces as children and had some orthodontic relapse where the teeth drift back. With these clear aligners you can move the teeth back without anyone knowing.
Back to Blog