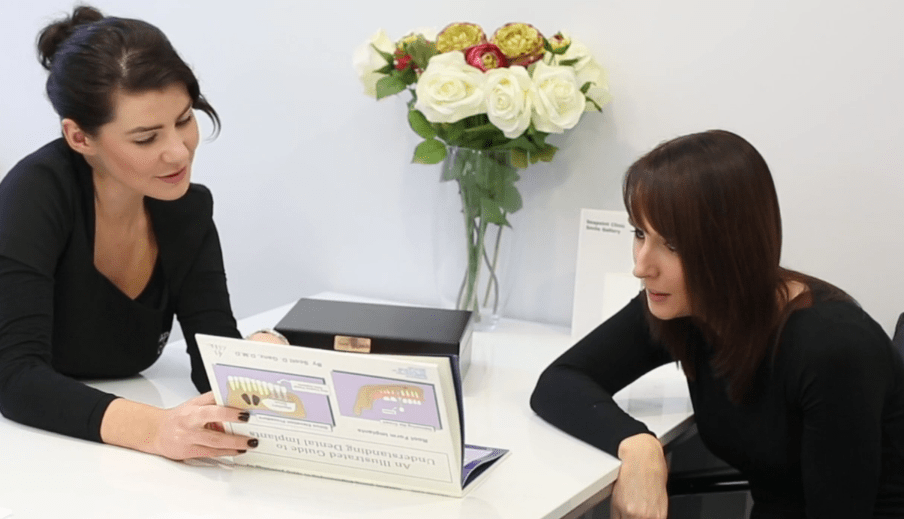 Blog
All of your questions answered right here!
21 July 2021
Braces Treatment
People often assume that braces treatment are only suitable for teenagers. However, thanks to advancements made in modern dental techniques and technology, more and more people are opting for orthodontic treatment at any age! So, just what does orthodontic treatment involve and what options are available to you?
Orthodontics focuses on the correction of teeth and jaws that are positioned improperly. Crooked teeth and teeth that do not fit together correctly are at higher risk of being lost early due to tooth decay, increased pressure on the jaw and periodontal disease. The benefits of orthodontic treatment mean that teeth are more likely to last a lifetime and make for a far healthier mouth.
I had quite crooked teeth and wanted to see if it was possible to get them straightened without removing two of my baby teeth. Thankfully Dr Jim Griffin was amazing and I now have the smile I always wanted.

Elaine Kennedy, Dun Laoghaire

Braces
Fixed Braces
This is the most common type of orthodontic treatment. Often dubbed 'train tracks', these braces are able to fine-tune your teeth into the correct position - giving you a healthy, happy smile.
Six Month Braces
Six Month Braces are among the most popular forms of treatment here at Seapoint Clinic. This treatment focuses solely on your front teeth and doesn't alter your bite, making results purely cosmetic.
With Six Month Braces we are able to offer both see through braces and metal finish braces. The white braces are tooth coloured and while they do cost slightly more, they are very discreet. These braces are much more inconspicuous than the metal finish braces and often go unnoticed on the patient. They are ideal for those who want their braces to be as discreet as possible.
Clear Aligners
Clear Aligners are particularly popular among our adult patients in the public eye who do not want the world to know they are wearing braces. It has opened up a world of beautiful teeth to many who never would have dreamt of wearing traditional braces…
Clear Aligners are custom-molded to fit you, they're even removable so you can eat and brush your teeth as normal throughout treatment. The average treatment time for this is about a year but can be faster where fewer movements are needed. It also works great for people who have previously worn braces as children and had some orthodontic relapse where the teeth drift back. With these clear aligners you can move the teeth back without anyone knowing.
Back to Blog