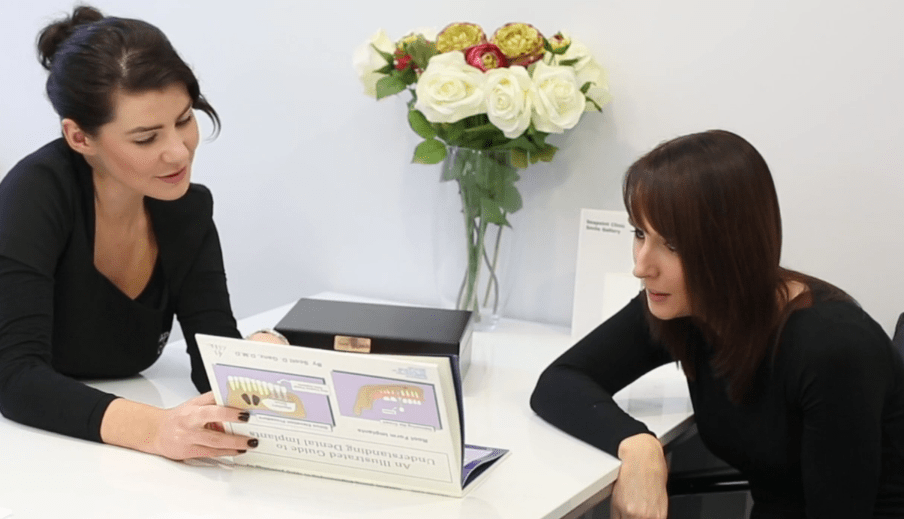 Blog
All of your questions answered right here!
4 June 2021
Dental Cosmetics
Cosmetic dentistry is now more affordable than ever before, meaning you can get the smile you've always wanted. Advancements made in dental technology also makes for quicker treatment time, while still remaining perfectly safe. From veneers, braces, teeth whitening and more - there's a treatment suitable for everyone! So, how do you know what treatment suits your specific needs?
Instant Veneers
Instant Veneers, otherwise known as composite veneers, are an ideal treatment choice for anyone looking to completely rejuvenate their smile in the quickest time. They are the perfect discreet treatment, as it doesn't require any preparation of your natural teeth - other than teeth whitening should you opt for it. We carry out a full aesthetic assessment using high quality photographic and video-graphic analysis to allow her to design your perfect smile. Your dentist will then expertly layer the composite veneers around your teeth to your desired shape, shade and contour. You will leave the clinic straight away with a beautiful smile, not numb; ready to enjoy your new smile! It really is that simple!
Porcelain Veneers
Porcelain veneers permanently improve the appearance, shape and colour of your teeth. They are usually used if you are looking to make significant changes to the colour, shape or position of your teeth. Veneers are made up of a very thin layer of tooth-coloured porcelain bonded over your own natural tooth to improve its aesthetics or to protect its damaged surface. Because we only use veneers handcrafted by technicians in Da Vinci Studios, California, Seapoint Clinic is the premier choice in Ireland when it comes to getting a natural, beautiful smile.
Teeth Whitening
When you choose teeth whitening at Seapoint Clinic, the results will be beautiful and natural-looking. Many times the treatment can make you look significantly younger and healthier, it's amazing what a brighter smile can do. Our deep teeth whitening formula involves bleaching and is a common and popular chemical process used to whiten teeth. Some people get their teeth bleached to make stains disappear, while others just want a whiter shade.
Six Month Braces
Six Month Braces are a great way to improve the aesthetics of your smile, as they only focus on your front teeth. That means we won't change your bite to any significant degree and the results we aim for are cosmetic only. With Six Month Braces we are able to offer both see through braces and metal finish braces. The white braces are tooth coloured and while they do cost slightly more, they are very discreet. These braces are much more inconspicuous than the metal finish braces and often go unnoticed on the patient. They are ideal for those who want their braces to be as discreet as possible. Many patients who come in for Six Month Braces consultations have previously been told that their only option was to wear braces for two years or get veneers. Usually this is not the case, and the smile can be fixed in a reasonable period of time.
Clear Aligners
Clear Aligners allow you to brush as normal and to eat whatever you want during treatment, as they are removable! The average treatment time for this is about a year but can be faster where fewer movements are needed. It also works great for people who have previously worn braces as children and had some orthodontic relapse where the teeth drift back. With these clear aligners you can move the teeth back without anyone knowing. By using a series of clear aligners that are custom-molded to fit you. The virtually invisible aligners gradually reposition your teeth into a smile you'll be proud of.
Back to Blog