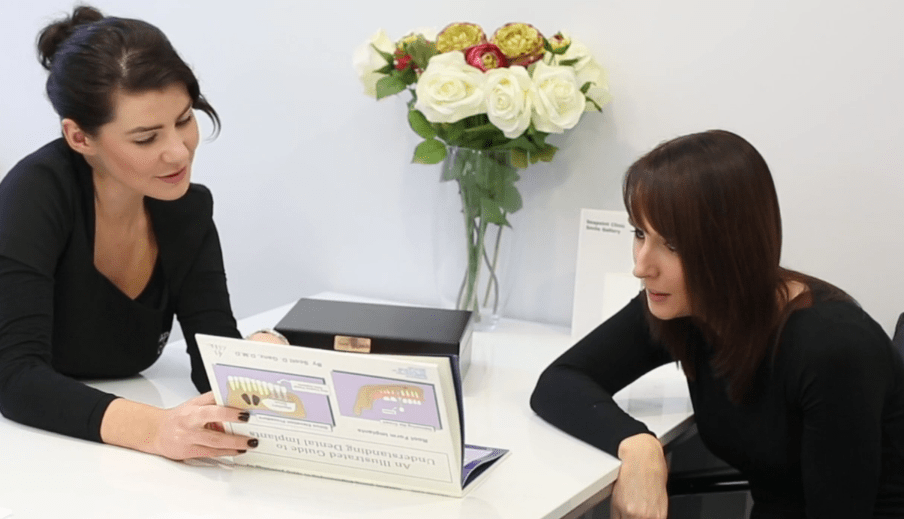 Blog
All of your questions answered right here!
10 May 2022
Different Kinds of Cosmetic Dentistry
Cosmetic dentistry can allow you to transform how you look and how you feel about yourself in as little as one visit. With advanced treatments you can have a beautiful smile to be proud of more easily than ever before. Cosmetic dentistry can range from a whitening procedure to full veneers or anywhere in between. So, how do you know which treatment suits your specific needs?
Instant Veneers
Instant veneers, sometimes referred to as composite veneers, are an excellent treatment option for so many people; it gives fantastic results without any damage whatsoever to your tooth beneath. Maintaining healthy, beautiful teeth is so much easier with this advanced non-invasive treatment option. There's no need for drilling or needles! Instead, your cosmetic dentist will carefully layer composite material onto your natural teeth to help improve their overall aesthetic. In some cases, you can completely rejuvenate your smile in as little as 45 minutes!
Porcelain Veneers
Porcelain veneers are a great way to dramatically and permanently improve the appearance, shape and colour of your teeth. They are usually used if you are looking to make significant changes to the colour, shape or position of your teeth. Veneers are made up of a very thin layer of tooth-coloured porcelain bonded over your own natural tooth to improve its aesthetics or to protect its damaged surface. As we only use veneers handcrafted by technicians in Da Vinci Studios, California, Seapoint Clinic is the premier choice in Ireland when it comes to getting a natural, beautiful smile.
Invisalign
Invisalign braces are particularly popular among our adult patients in the public eye who do not want the world to know they are wearing braces. It has opened up a world of beautiful teeth to many who never would have dreamt of wearing traditional braces. Invisalign involves wearing a set of customized clear aligners. They allow you to brush as normal and to eat whatever you want during treatment. The average treatment time for this is about a year but can be faster where fewer movements are needed. It also works great for people who have previously worn braces as children and had some orthodontic relapse where the teeth drift back. With these clear aligners you can move the teeth back without anyone knowing.
Invisalign uses a series of clear aligners that are custom-molded to fit you. The virtually invisible aligners gradually reposition your teeth into a smile you'll be proud of.
Six Month Braces
Six month braces are the most popular braces at the Seapoint Clinic and we have more experience of this amazing treatment than any other dental practice. These braces usually involve treating the front teeth only and the goal is to give the patient a great natural looking smile. With Six Month Braces we are able to offer both see through braces and metal finish braces. The white braces are tooth coloured and while they do cost slightly more, they are very discreet. These braces are much more inconspicuous than the metal finish braces and often go unnoticed on the patient. They are ideal for those who want their braces to be as discreet as possible.
Back to Blog