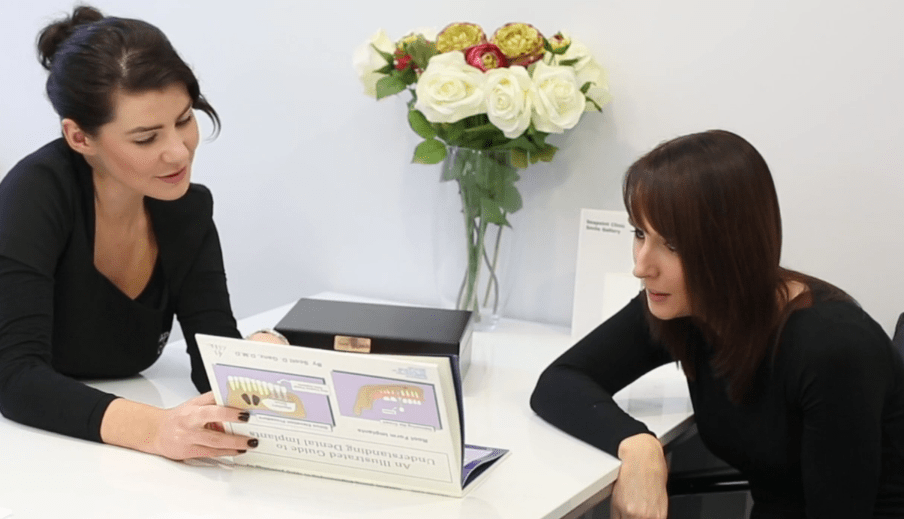 Blog
All of your questions answered right here!
23 June 2022
Guide to Getting Braces
The days of awkward, uncomfortable braces are long gone. Thanks to advancements made in dental technology and techniques, the stigma of getting braces has disappeared as more and more people are opting for orthodontic treatment. Some people aren't aware that you can opt for braces no matter what your age, you can always get the smile you want! So, how does it all work?
When you decide to go for braces, you'll be attending an orthodontist and an orthodontic assistant. They are experts at aligning teeth, can explain treatment to you from start to end and even show you how your teeth will move into their correct position using our advanced in-house 3D scanning technology. Braces are used to help apply gentle pressure and align your teeth or bite.
Your Initial Consultation
Your first visit to Seapoint Clinic will typically consist of:
Meeting our experienced orthodontist Dr. Jim Griffin.
Thoroughly assess your teeth and answer any questions you may have.
Take xrays and use a 3D scan to take a detailed impression of your teeth.
A treatment plan containing each step of your treatment.
The Procedure
Each patients mouth is different, so your braces experience can differ from your friend or relative. However, on average, traditional braces routinely includes;
Cleaning and drying your teeth
Applying adhesive to teeth to attach the brackets
Installing the arch-wires into the brackets
Then using elastic bands to secure them
You may find a little discomfort as your wires are changed and repositioned, but this so eases and over time you won't even notice it! In the case of Invisalign treatment, you'll receive a series of removable clear aligners, meaning no wires! Ask Dr. Griffin about it and whether you are suitable for treatment on the day of your consultation!
I had quite crooked teeth and wanted to see if it was possible to get them straightened without removing two of my baby teeth. Thankfully Dr Jim Griffin was amazing and I now have the smile I always wanted.

Elaine Kennedy, Dun Laoghaire

Braces
Caring for Your Braces
So, you've got your new braces...now what! Well, it's important to take care of them. Here are some handy tips!
When brushing with braces:
Rinse with water before you brush to help dislodge any food from the braces
Brush at a 45° angle at the gumline with a brush made for braces
Then brush on top of the brackets going down
Follow that by brushing the bottom bracket and wire going up
Get every tooth at the gumline, as well as above and below the brackets, to remove all plaque and food debris
Of course, if you have opted for Invisalign, so can simply pop your aligners off and brush as normal!
When flossing with braces:
Give a floss threader a try to make it an easier experience
You could also opt for a water irrigator to aid in rinsing out food particles in between teeth
After brushing and flossing, rinse with mouthwash to prevent cavities and remove bacteria
Besides oral care, your diet is a significant factor in caring for your braces. Certain foods can greatly impact how clean and effective your braces can be for you. When it comes to food, it's easier to remember what not to consume. That list includes:
Caramel
Gummies
Popcorn
Nuts
These food types can all get stuck in your braces very easily. It's also smart to avoid high sugar items that can lead to plaque build-up and tooth decay.
That's your quick guide on preparing for braces, procedure expectations, and caring for them. Regular visits to your dentist and orthodontist are a must as well. It's possible a retainer may be necessary after your braces. Either way, your oral health team should be able to address any other questions or concerns you may have. Remember, the more information you have going in, the more prepared you'll be for your braces to give you a happy and healthy smile.
Back to Blog