Blog
We like to keep our patients informed about dental issues that can effect your day to day life. Have a read of our recent blogs and find the answers to many of your dental related questions.
5 June 2018
Implant Dentistry: The Benefits
Dental implants are now established as the ideal solution for replacing missing or failing teeth. As dental techniques and technology have continued to get better, quicker and safer - more people than ever before are opting for dental implants. Whether you're missing a single or full mouth of teeth, it's never been easier to regain your smile and confidence thanks to implant dentistry.
Implant dentistry get rid of the need to use sticky denture pastes and you can easily eat food in comfort, without an irritating denture digging into you. It's amazing just how many people we hear back from saying that they can taste food properly, often for the first time in years. As dental implants act just like natural teeth, you won't have to avoid sticky or tough foods any longer.
But implant dentistry is about far more than just comfort, it's an investment in your health. Nobody wants to live with missing teeth and not many people realise that missing teeth can lead to facial collapse. This occurs over time and can drastically age a person. When dental implants are maintained properly, just like natural teeth they can last a lifetime and prevent any further bone loss from happening.
I left with so much confidence…I have never left feeling anything less than amazing. I wish I had found out about Seapoint Clinic sooner; I would have saved myself a lot of pain and a lot of money.

Martina, Tipperary

Dental Implants
Why Choose Seapoint Clinic?
With so many clinics out there offering various treatments at different prices, it can be somewhat confusing to find the right treatment for you. It can be tempting to go overseas for seemingly cheaper implants, but what if something goes wrong? Our aim here at the Seapoint Clinic is to help make the decision as easy as possible for you. By investing in the latest technology, we can place dental implants for patients that may have been turned down elsewhere. Our on-site CT scan means that we can create a clear 3D map of your mouth, something you won't find in smaller clinics.
It's also why we provide as much information to you as possible before treatment. From our published book - Dental Implants: A Guide for Patients, to our treatment coordinators who will fully explain each step of your treatment to you in detail.
We know that choosing the right clinic which suits your specific needs for dental implants can be a very stressful time. There are so many ads out there for clinics all offering various treatments at varying prices. Do you choose the seemingly cheap dental implants performed overseas or do you opt for an established clinic at home?
Seapoint Clinic was established to try to make each step along the way as easy as possible for you. By investing in the latest technology, we can place implants for patients who may have been refused by other elsewhere. With the help of advanced CT scanners rarely available outside hospitals, we are able to create a 3D map of your mouth to check exactly where nerves and sinuses are. This is something the majority of smaller local dentists don`t have, so might not be able to carry out an implant in this situation.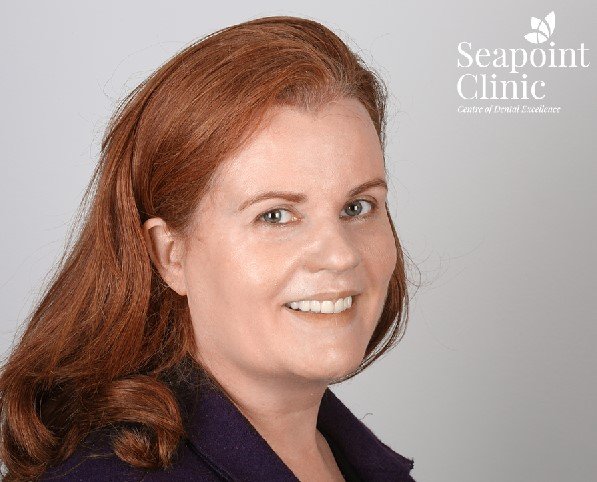 Treatment from start to finish was absolutely superb and very professional, I can't recommend them highly enough.

Ciara Murphy, Dublin

Dental Implants
Back to Blog