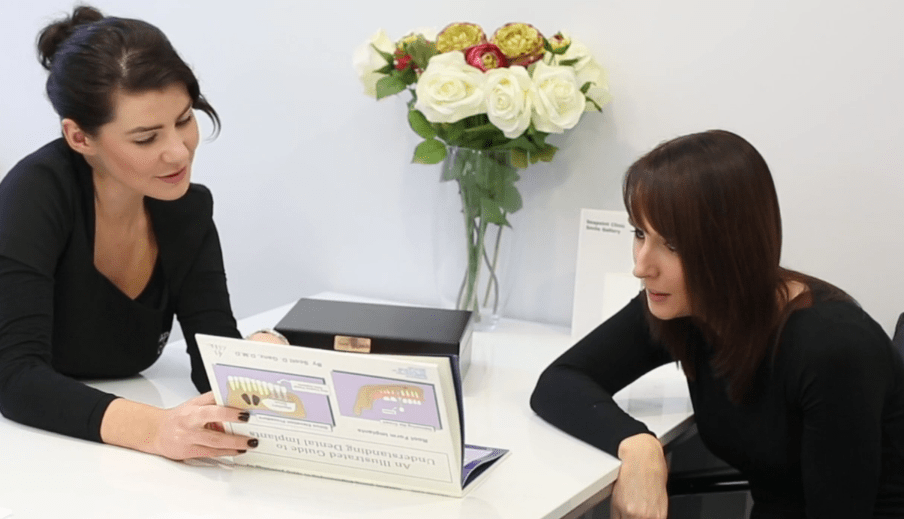 Blog
All of your questions answered right here!
8 July 2021
Implant Dentistry Introduction
Implant dentistry is the best way to replace any missing or failing teeth. Long gone are the days of uncomfortable dentures and sticky denture pastes. Dental implants also mean you can eat food, chat and laugh without the fear of your teeth coming loose. So, just what are dental implants and what are the benefits?
Not many people realise the damage they may be inadvertently causing by not replacing missing teeth. Without a tooth root, your jawbone can actually begin to reduce in size and lead to what is commonly known as 'facial collapse'. This happens over time and can drastically age a person. Dental implants, when maintained properly with regular visits to your dentist and hygienist, can prevent further bone loss. Essentially, dental implants are an investment in both your oral and overall health.
A dental implant is made using a man made root, which supports your crown (porcelain tooth). As it looks, acts and feels just like a natural tooth - no one will even know the difference!
I couldn't be happier with the results!

Alastair McAree, Belfast, Co. Antrim

Dental Implants
We understand that choosing the right dental clinic to meet your specific needs can seem bewildering. It's why we try make everything as easy and understanding as possible. Unlike most dental clinics, we can provide you with everything under one roof - thanks to our on-site dental laboratory and experienced team. Investing in the latest technology means that we can place implants even for patients who have been refused by other dentists. Using advanced digital CT scanners rarely available outside hospitals we can see inside you in 3D to check exactly where nerves and sinuses are. Most smaller local dentists don`t have this facility and so might not be able to carry out an implant in this situation.
If you'd like to arrange an initial consultation and begin your smile journey, why not contact a member of our customer service team today!
Back to Blog