Blog
We like to keep our patients informed about dental issues that can effect your day to day life. Have a read of our recent blogs and find the answers to many of your dental related questions.
9 February 2018
Orthodontics Explained
Orthodontics
Orthodontics focuses on the alignment of the jaw and teeth. Cases in which you might visit an orthodontist include over and under bites, overcrowded teeth or gaps in your smile. Many people don't realise just how important fixing crooked or misaligned teeth can be, as treatment can help with issues such as speech impediments, headaches and prevent damage to the bone of your jaw. The benefits of orthodontic treatment means that teeth can last a lifetime, making for a far healthier mouth and overall health.
Although just about anyone can undergo orthodontic treatment at any age, the ideal time is during the ages of 11-15, as the vast majority of people will already have their permanent teeth at this stage. As your body is also still growing at this age, it enables an orthodontist to take advantage of these growth spurts, making for shorter treatment and recovery time as well as decreasing any sense of discomfort.
There are various treatments available to you here at the Seapoint Clinic - including traditional braces, Invisalign and Six Month Braces - and we're more than aware at how expensive teenage years can be on parents, which is why we offer a 10% discount for your second child in treatment and 15% discount for your third child!
They have a great orthodontist here. His manner with children is absolutely fantastic. It was an absolute no brainer.

Shane Byrne, Wicklow

Orthodontics for his daughter
Traditional Braces
Traditional braces, or metal braces, are the most common type of orthodontic braces available. The reason behind their popularity is that they are able fine-tune teeth in the correct position. Gone are the days of bulky, uncomfortable braces. Thanks to advancements made in modern dentistry, braces are now far more sophisticated, making treatment time shorter and allowing you to smile in comfort. We also provide clear ceramic brackets and tooth-coloured wiring, making your new braces practically invisible.
Six Month Braces
Six Month Braces are by far the most popular form of orthodontics at Seapoint Clinic. As these braces focus solely on the front teeth, they are purely for cosmetic purposes, as they don't alter your bite. By choosing Six Month Braces, we are able to give you a great, natural looking smile in the shortest possible time. Available in both see through and metal braces, many patients who opt for Six Month Braces at Seapoint Clinic have been previously told their only option was to wear traditional braces. More often than not, this isn't the case and we can fix your smile in a reasonable period of time.
The majority of our Six Month Braces patients are people planning a wedding or major social event, whatever the case may be, we can give you the smile you've always longed for.
Invisalign
Invisalign is a revolution in modern orthodontics. By using a set of clear, custom-made aligners, we can gently correct the position of your teeth without you are just about anyone noticing. As your aligners are clear, the vast majority of people won't even know you're having treatment. Another benefit of Invisalign is that they are completely removable, allowing you to eat and brush your teeth as normal throughout your treatment. Suitable for teenagers and adults alike, thousands of people throughout Ireland are now opting for Invisalign, with treatment on average taking just under a year.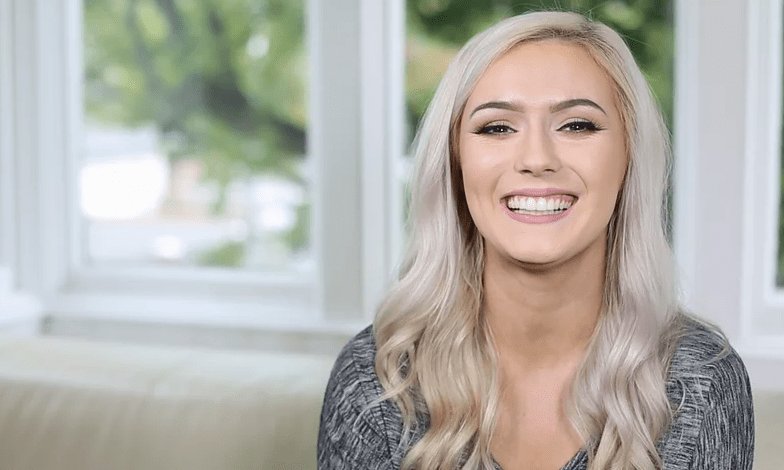 I just can't stop looking at them in the mirror

Shannon, Dublin

Six Month Braces
The Many Benefits of Orthodontics
Good appearance, great smile and improved self esteem
Straight teeth are easier to clean reducing the risk of decay and gum disease
Reduced risk of accidental injury to protruding teeth
Re-arranging teeth to improve the bite
Elimination of stress on jaw joints and abnormal tooth wear
Back to Blog