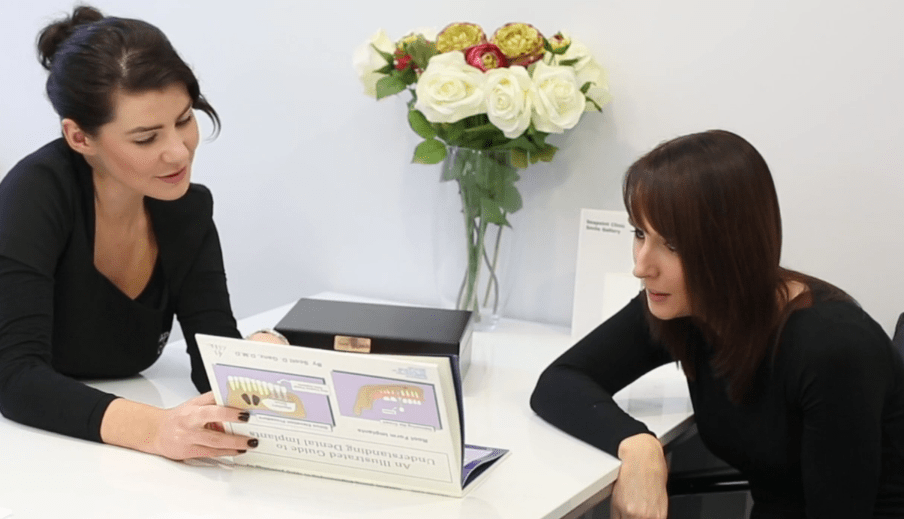 Blog
All of your questions answered right here!
12 January 2022
Orthodontist Dentist
Most people tend to see an orthodontist during their teenage years, as during this time the vast majority of people will already have most, if not all, of their permanent teeth. It is also much easier to assess potential future issues such as a bad bite, crooked teeth or gappy smile at this age. Another benefit of opting for orthodontic treatment during your teenage years is that as your body is growing at such a rapid pace, it shortens treatment time. However, that's not to say you can't opt for orthodontics as an adult. In fact, more and more people are now opting for braces well into their 70s! There is no age limit when it comes to getting a healthy, happy smile. So, what options are available to you?
Invisalign/Clear Braces
Invisalign uses a set of custom-made clear aligners which gently move your teeth into their correct position to provide you with a perfect, natural smile. On average, treatment can take about a year to complete but may go faster where fewer movements are required. Invisalign is the ideal treatment for anyone who may have been put off seeking orthodontics at the prospect of wearing conventional metal braces. As they are completely clear, most people won't even realise you are having treatment! Even better, they are removable meaning you can eat, drink and even brush your teeth as normal throughout treatment!
I had quite crooked teeth and wanted to see if it was possible to get them straightened without removing two of my baby teeth. Thankfully Dr Jim Griffin was amazing and I now have the smile I always wanted.

Elaine Kennedy, Dun Laoghaire, Co. Dublin

Orthodontics
Six Month Braces
Six Month Braces are among our most popular forms of treatment. As they focus solely on the front teeth, the goal of Six Month Braces is purely cosmetic as we don't alter your bite whatsoever. If your goal is to change your bite or move a lot of the back teeth you may still need to get conventional braces which may take longer.
With Six Month Braces we are able to offer both see through braces and metal finish braces. The white braces are tooth coloured and while they do cost slightly more, they are very discreet. These braces are much more inconspicuous than the metal finish braces and often go unnoticed on the patient. They are ideal for those who want their braces to be as discreet as possible.
Fixed Braces
Fixed braces are the most common type of orthodontic treatment. Quite often referred to as 'train tracks', they can fine tune the position of your teeth and thanks to modern techniques and designs are far more discreet than in years gone by.
Back to Blog