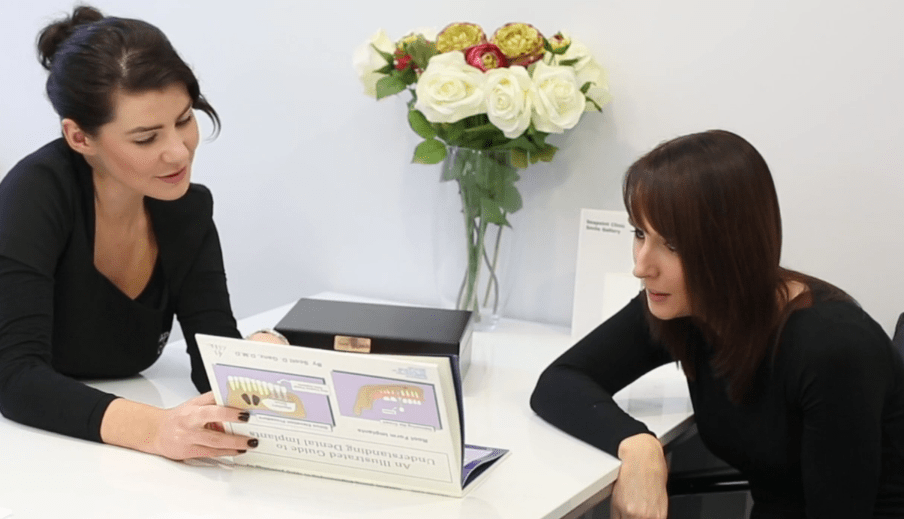 Blog
All of your questions answered right here!
27 August 2021
Smile with Veneers
Want to completely transform your smile in as little as 60 minutes? Instant Veneers at Seapoint Clinic can give you fantastic results without the need to prep your natural teeth, making it easier than ever before to maintain a healthy, happy smile! So how does it all work?
On the day of your initial consultation, your dentist will assess your suitability and answer any questions you may have. From there, you may opt for teeth whitening to ensure your new veneers will be as bright as possible. On your follow-up appointment, your dentist will expertly layer the composite veneers around your teeth to your desired shape, shade and contour. You will leave the clinic straight away with a beautiful smile, not numb; ready to enjoy your new smile!
I'm absolutely thrilled with the results. The team at Seapoint Clinic really put me at ease. I can't recommend them enough!

Janice, Westmeath

Instant Veneers
Many people assume they need an entire mouth of veneers, but this is rarely (if ever) the case. More often than not, patients only need 2-4 composite veneers to rejuvenate their smile. Our cosmetic dentists are experts in hand crafting composite veneers to suit the needs of every patient. In order to obtain a full cost for the treatment, an initial consultation is required. At this consultation, the dentist will discuss all the options available to you and they will outline the exact costs associated with helping you achieve your desired result....a beautiful, natural smile! Typically the cost is significantly lower than traditional porcelain veneers.
Back to Blog